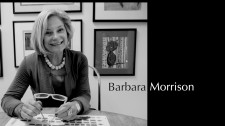 Oakland, CA, October 26, 2017 (Newswire.com) - For her extensive contributions to the small business community, Founder and CEO of TMC Financing, Barbara Morrison, has been named one of the Main Street Lenders of the Year by the leading industry publication, The Coleman Report.
"For over 36 years I have had the privilege of having a front row seat on so many small business success stories. The true heroes of these stories are the entrepreneurs that have the courage and persistence to follow their passion and turn their dreams into a thriving business," says Morrison. "Like me, the staff at TMC is also motivated by these stories. They inspire us all to go the extra mile to help these businesses succeed. Accepting this award on behalf of everyone at TMC is an incredible feeling."
"Being recognized as a top national lender of the year is such an honor."

Barbara Morrison, CEO & Founder of TMC Financing
All SBA lending professionals were able to be nominated - lenders, CDCs, secondary markets, organizations such as SCORE and SBDCs, small business advocacy and trade groups, support vendors, thought leaders and academia, and government, SBA employees. Winners are chosen from community nominations.
The Coleman Report will be honoring the five elite recipients of the Main Street Lenders of the Year award, the top award of the event, during an awards ceremony in Washington D.C. in December.
TMC Financing is a small business advocate that administers 504 Loans on behalf of the Small Business Administration. TMC has ranked in the top five Certified Development Companies nationwide for two decades and has provided financing to more than 5,000 small businesses across California and Nevada since 1981.
View the Main Street Lenders of the Year here.
Source: TMC Financing
Share: