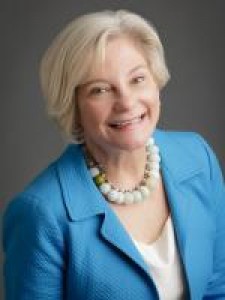 TMC Financing, the No. 1 SBA 504 lender in Northern California, has the fastest turnaround time on SBA 504 loans and maintains "4-star" status with SBA.
San Francisco, CA, May 20, 2016 (Newswire.com) - TMC Financing (www.tmcfinancing.com) is being recognized by the U.S. Small Business Administration as having the fastest turnaround times in California on SBA 504 loan approvals among certified development companies with more than 75 loans approved in the past six months.
"The SBA gives TMC a 4-star rating — their highest available — for our ability to package loans for fast approval," Barbara Morrison, TMC founder and president, said. "That, in turn, means our loans get expedited processing."
TMC turned 104 loans around in an average of 5.0 days, compared to a national average of 7.7 days. The average is based on the six-month period ending on April 30, 2016.
"In the real estate business, you are working within a short window of time," says world-renown Chef Charles Phan, who owns the James Beard award-winning The Slanted Door and other iconic California restaurants. "In a hot market like San Francisco, I can't tell someone I need six months. I need the right person to get the job done and that's TMC. Working with TMC was like having an expert field guide taking you thought a thick jungle," Phan said.
"Our loan experts act as advocates for the business owner with the SBA," Morrison said. "They know that a quick close can make a big difference in a hot market. We can prequalify borrowers in 24 hours and have been able to close within 30 days. Real estate deals can be complex. Our clients appreciate TMC's experience in the market. It pays to work with experts who see a lot of deals, know what it takes to move forward quickly and can deliver fast approvals."
TMC is the No. 1 SBA 504 lender in Northern California and Southern Nevada. In the San Francisco Bay Area, TMC has ranked as the No. 1 SBA 504 lender in both dollar-volume and number of loans for decades. In Sacramento, TMC is the largest lender by volume for all SBA loans for the current fiscal year, through April 30, 2016.
About SBA 504 real estate loans
The Small Business Administration 504 loan program allows small-business owners to finance commercial real estate and other fixed assets with long-term, below-market, fixed interest rates. SBA 504 loans can be used to finance the total project cost (TPC), which can include the purchase price, construction/renovations, equipment, soft costs and closing costs. A typical 504 loan project requires a down payment of only 10 percent of the TPC from the borrower, with the remaining amount split between a first mortgage provided by a commercial lender and a second mortgage provided by a certified development company (CDC). By enabling owners to keep their capital working to grow the business and create jobs, the 504 program provides businesses and communities long-term stability. Business owners can confirm they meet the qualifications for an SBA 504 loan by visiting the TMC Financing website.
About TMC Financing
Founded in 1981, TMC Financing is the largest provider of SBA 504 commercial real estate financing in Northern California and Southern Nevada. TMC consistently ranks among the top CDCs nationwide, funding projects worth more than $8 billion across California and Nevada. Nearly 5,000 businesses have benefited from this financing, resulting in the creation of an estimated 48,500 jobs. For more information on SBA 504 loans and the local businesses they support, visit tmcfinancing.com.
Source: TMC Financing
Share: